High Oaks strives to be compliant at all times thus maximising the translation of our practices into positive outcomes for the people we support.
You can see our Care Quality Commission (CQC) inspection reports here: 
High Oaks' latest inspection report

Care and support planning includes outcome sections which clarify what outcomes are associated with each area of care and support on an individual basis.
Our policies and procedures include an outcome section, so that readers are clear about the outcomes we need to achieve on a collective basis and to evidence that we are meeting the Essential Standards of Quality & Safety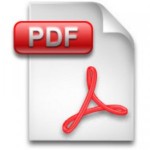 During our most recent inspection we were found to be compliant in all areas inspected.
We use external consultants, The Care Standards Consultancy, who undertake periodic Quality Monitoring Audits.  Their QMA tool underpins a thorough inspection covering all the areas that we need to consider in order to comply with the Essential Standards of Quality and Safety.  Following the inspection they provide us with a detailed report of their findings, including recommendations regarding any corrective actions needed to remedy any shortfalls in compliance or poor practice.