Therapeutic Activities
Mental and physical health can be greatly improved by giving people the opportunity to manage their clinical care in parallel with natural holistic approaches to life.  
During the warmer months, High Oaks provides residents with opportunities to undertake Care Farm visits which are well received and enjoyed by them.  Care Farming is known to raise self esteem and gives the people using the service a purpose, whilst, at the same time, an opportunity to have reflective time-out in a non-taxing or pressurised environment.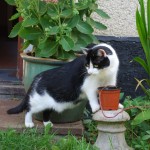 High Oaks provides holistic therapies and support for residents.
(link to individual therapy /meeting room)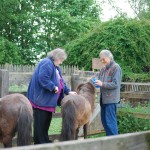 With well trained support staff, our own in-house counsellor, complementary therapies and support, combined with our professional team of clinical excellence, we give a balanced approach to management of residents' needs.
Additionally, residents are supported to self care wherever possible.  High Oaks has a display of healthcare leaflets and supports residents to access services which empower them to manage their health and wellbeing in a safe and supported way.